As the weather gets colder, it may be time to stay inside and begin to work on autumn crafts. Sometimes, these can be a hassle. There are pumpkin guts everywhere, you're going on multiple trips to the craft store, and you barely remember the reason behind the activity in the first place. This year, you can keep it simple and cute with these five easy DIY crafts!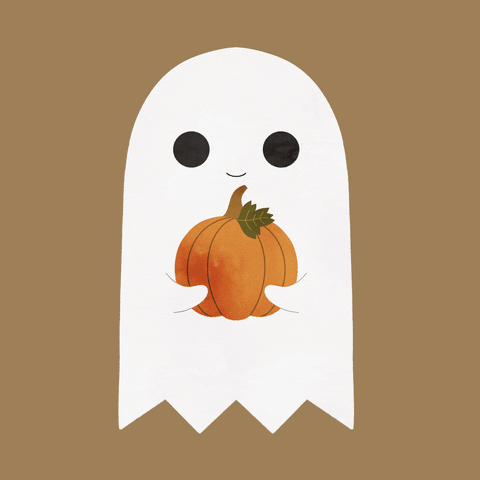 Painting Pumpkins
Sometimes, pumpkin carving can be messy, unsafe, and time-consuming. How many times have you set out a table cloth for Instead of scooping out pumpkin guts, try painting directly on pumpkins for a more timeless and classy look. The kids can paint their own designs, and you can paint what you want, too!
2. Fall Leaves Banner
This craft can be adjusted as you see fit. If you don't have leftover paper bags, you can use construction paper, too! This is a perfect fall-themed craft that can last all October through November! Collecting leaves outside also creates a fun, easy activity to do with your little ones. It's the perfect time to teach about why the leaves are falling and changing colors, too.
3. Embroider A Candy Bag!
Get creative with how the kids can collect candy this year. If you already know how to embroider, a personalized Halloween candy bag may be the perfect addition to your child's costume.
For some inspiration, check out Etsy, purchase a downloadable template, or free form a design all on your own!
If you've never embroidered before, no fear! There are lots of videos and tutorials to help you out.
4. Autumn Bingo
Create your own Autumn "Bingo" sheet for a fun fall-themed scavenger hunt! This can be strictly indoors, in the backyard, or can even be for around the neighborhood.
There's plenty of templates you can find online, or make ones specific for your family. There can even be a fun candy treat at the end once they get their "Bingo!"
5. Beaded bracelets
Don't let the bracelets go out of style! Beaded bracelets are always a fun activity to do, but make it autumn-themed for a themed accessory!
What are some more hassle-free crafts you do with the kiddos? Let us know in the comments or check us out on Instagram, TikTok, and Pinterest!